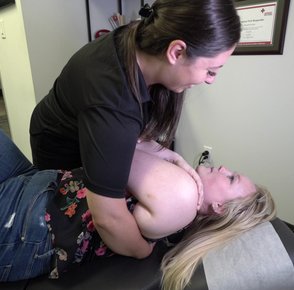 Our Techniques
What Makes Us Different?
Dr. Michelle understands that every patient is unique. You'll never get a 'cookie cutter' approach to your care. Instead, she'll listen to your concerns and analyze exactly what your body needs to thrive and get better.
She is happy to offer techiques including..
Diversified manual joint adjusting

Thompson, low force technique

Myofascial release

Many more under our

service tab
Treatable Conditions:
+ Neck & Back Pain
+ Sciatica
+ Carpal Tunnel
+ Scoliosis
+ Stenosis
+ Muscle Strains
+ TMJ (Jaw) Pain
+ Tailbone Issues
+ many more..
Book an Appointment
Contact Family Chiropractic and Athlete Care practice today to arrange your appointment!
Chiropractic care is about making your body operate as efficiently as possible for you, depending on what your lifestyle and goals are. We provide care to patients with a variety of health concerns related to the spine, joints, muscles and the nervous system.
Cooksville, Mississauga Chiropractor, Dr. Da Silva uses an approach that focuses on adjusting your joints, along with stretching and activating your muscles to relieve issues.
The Benefits of Chiropractic
Improved movement and flexibility

Better Posture

Relief from headaches, neck and back pain

Greater comfort during pregnancy

Prevention of work-related muscle and joint injuries

Increased sense of well-being

Enhance athletic performance

Correction in gait and foot problems
Three Phases of Care
How long you choose to be under chiropractic care is entirely up to you. During your report of findings appointment, we'll set up a time frame for your particular care plan.
Phase One – Relief: The initial care phase lasts for 7-30 days. The purpose of this phase is to get patients out of pain.
Phase Two – Rehab: If you want to get to the root cause of your problem, so it stops coming back, this phase is critical. During this period, we will work to rebuild and stabilize your spine by providing exercises and nutritional guidance.
Phase Three – Maintenance: Just as you likely take your car in to get the oil changed at recommended intervals to keep it running smoothly, it's a good idea to get your spine tuned up regularly. After all, you only have one spine for life. When it's operating as it should, you can enjoy greater function and optimal health.