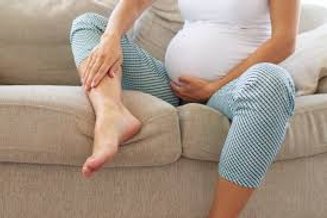 How Can Chiropractic Help:
reduce back and pelvic pain
relieve fatigue and achy muscles
help prepare for childbirth
Ensure faster postnatal recovery
Feel free to contact our office at (289) 643-8814 for more information on our safe and gentle prenatal techniques.
Dr. Da Silva believes regular prenatal chiropractic adjustments could help you in your pregnancy progress.
During pregnancy, the body not only bears the weight of an additional child, but undergoes many changes hormonally and physically, and the bodies of both mother and child begin to communicate as one.
We love helping our prenatal patients achieve their happiest and healthiest pregnancy! Pregnancy is an exciting time that can be filled with scary new sensations.
Under the hormonal influence of pregnancy, your blood will clot faster, and the veins will dilate. This can impede proper venous return of the blood and increase the risk of vein damage such as development of varicose veins. Also, blood clots may form in your leg veins.
By wearing compression stockings, you can effectively do something for your leg health!
Medical compression is the standard for prevention of venous insufficiency and wearing compression is recommended for the entire pregnancy. Medical compression promotes blood circulation and alleviates the discomfort in the legs. Your legs will feel lighter, more energized, and less swollen.
Learn more about compression stockings!
Pregnancy: Protect Your Legs!
Family Care When You Need It The Most!
Dr. Da SIlva loves to partner with moms and dads looking to create a healthier lifestyle for their beautiful families. Cooksville Mississauga Chiropractor Dr. Da Silva is extremely passionate about providing top notch prenatal chiropractic care.
Dr. Da Silva is passionate about chiropractic care and educating the Mississauga community on its capacity for better physical and mental wellbeing. Chiropractic care provides your incredible body with the tools it needs to help heal itself. The body is designed to heal itself when it is functioning optimally and we believe that with our help and your dedication, you can achieve that optimal state!